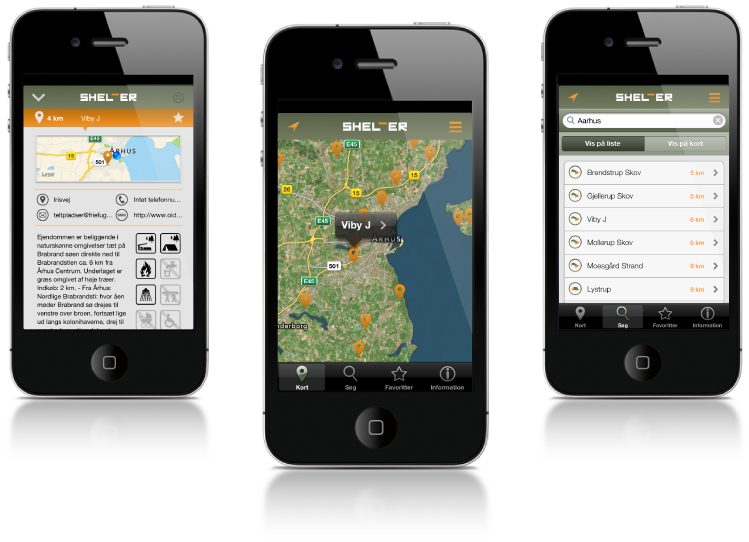 SHELTER noun |ˈSHeltər|
A shelter is a place that gives temporary protection from bad weather or danger – a pent roof with three closed sides. In Denmark there's more than a thousand of this kind. With all probability there's even one near you and your best friends.
Most of them are equipped with running water, toilet and wood for your fire – and most of them are free to use.
So why not use them? Maybe you need something to help you find dem? A map of some kind? A noted record?
Here you go
so off you go.
When
8/3 – 2013. Our first app.
To who
Made for iOS and Android.
What for
To locate and pick shelters for sleeping, bbq's or relaxing.
How much
Available for free.